SaaS Development Services
Software-as-a-Service (SaaS) development services include multi-tenancy application design, implementation, deployment, and maintenance.
Livyoung Realtech Enterprise is a firm you can trust with the delivery, redesign, support, and expansion of your SaaS product, having been in the field for over 15 years and being a partner of prominent cloud providers.
Web App Services You May Be Interested In
Scope of Our SaaS Development Service
Our consultants turn your SaaS idea into a product concept, create a development plan, calculate TCO and ROI, and give other project support.
We conduct user experience research for a new SaaS or a UX audit of your current SaaS and create a responsive UI with easy navigation.
We create scalable multi-tenancy architectures that can resist peak loads and provide 99.98 percent availability.
Our SaaS developers are skilled in a variety of technologies and produce high-quality code, while our PMO monitors engineers' productivity using established KPIs.
We assure data integrity and great test coverage for your SaaS by adhering to ISO 27001 requirements and using a proprietary Integrated Manual and Automated Testing technique.
For your SaaS product, we provide L1, L2, and L3 support, as well as corrective, adaptive, preventative, and perfective maintenance.
By including in-demand technologies such as video streaming, VoIP, chatbots, AR/VR, AI, and analytics, we can help your SaaS meet the expectations of a growing audience.
Our team migrates your SaaS to another cloud provider or reshapes your on-premises app for cloud architecture to make it SaaS.
We enhance the usefulness of your SaaS by designing, developing, and integrating scalable and trustworthy APIs.
Technology We use for SaaS Development
Architecture patterns we apply
Success Drives of Livyoung Realtach's SaaS Development
Choose Your service Option
The web-based application developed by the team of LIVYOUNG was stunning. They faced several issues while developing this project. But, they overcame them and submitted it on time. The team has all the required skills and ability to solve all the issues and meet the client's expectations. They highlight the safety that they provide their clients with.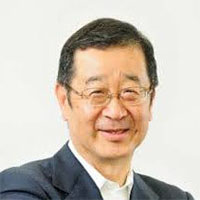 Hiroto Yamamoto
Project Delivery Manager
I had the experience of engaging LIVYOUNG services for one of the custom software which my organization wanted to develop. Good thing is they are based in India as well as Germany which perfectly suited us. For me it was easy to manage locally and the management to have peace of mind since they are German. I visited their offices in Pune and have been pretty satisfied with the clear analysis, timely execution and keeping things under budget. This testimonial is my Thank You note to LIVYOUNG.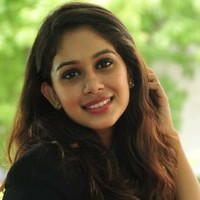 Aashika Gupta
Market Research Analyst at Gothman Research Group
We have been looking for a good app development agency to help us get our mobile app developed in California. We came across LIVYOUNG through one of the popular platforms clutch and we decided to hire them to get robust app solutions for Android and iOS devices. Finally, the dedicated development team has developed a perfect solution in the given timeline. It is exactly the reflection of what we have expected. Very experienced team, I really appreciate their efforts and look forward to work with the next project.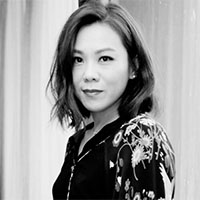 Tanya Chua
Magento Developer at CYBAGE SOFTWARE PVT. LTD
We got best-in-class developers on sharing basis within a few months from Livyoung. That solves our IT staff needs.
Smith Donna
Monarch Tech solutions
Found that their pricing was very much transparent compared to another Automation tool system that our office uses. Spent a lot of time questioning the features presented and got fully satisfying answers. Saves tons of time and money.
Dave Block,
Bloom Lead Gen
We highly recommend Livyoung Realtech in .NET programming and support. They are highly professional and transparent. Balaji made us understand hidden loopholes in my existing platforms. On the reporting side, we love the ability to create drill-down reports. If you are looking for a great team to handle your .Net application, we certainly recommend them.
John Doe
Extra Space Analytics